I bought a
universal cup holder
off eBay user
mark1vws
. It was installed in seconds and I'm very happy with the result! They say a picture tells a thousand words - how true that is :)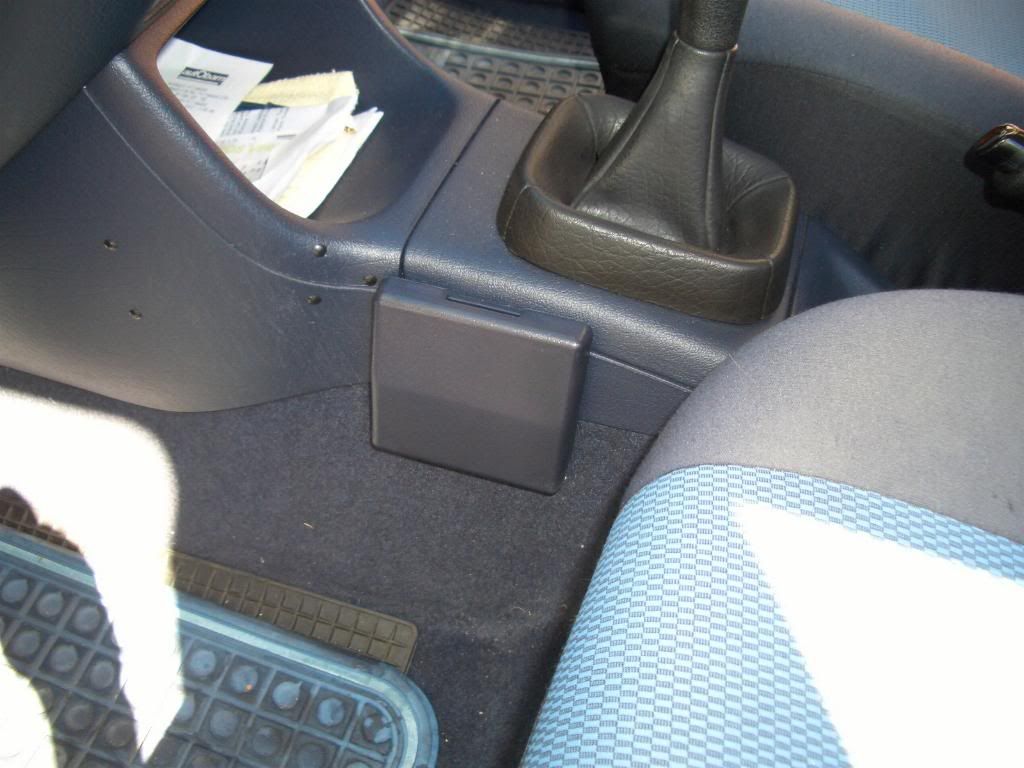 It's basically installed by two screws placed in the top and bottom centre of the wall plate. It holds well and feels very secure. All that was needed was a power drill and a marker to determine where to drill the holes.
The great thing about it is that it's
navy blue
too, so it matches my interior perfectly! It's also nifty in that I can fold it away when there's a passenger there. It seems fragile though, and a heavy knock to it coming from a stray leg may break it, so I'll have to be wary when I carry passengers. but on the plus side, now I don't have to panic everytime I have to drive with a cup/can wedged in between the seat and handbrake :)
More pics here
.
Cheers!