Mk3Love
Thanks for dropping by my blog.

Just thought I chuck in a link here for those that love what my Golf is about, and why I'm so obsessively into it.



Friday, 27 July 2007
Yes, I'm having unfaithful thoughts of leaving the 2.0L, and have a dirty fling with a VR6.

EOI.
*Pervs*
Sunday, 22 July 2007
Went on a cruise today to the
Blue Mountains
with the VWW folks. Met some new members, including
NickZ
(Polo GTI) and
SoundofaVR6
(have a guess ;) ) who both organised and planned out the itinerary for a run through the mountains; thumbs up to them.
The road to Glenbrook and Wentworth Falls were pretty tame, with a few climbs and descents but wide lanes and corners. Food was yum, company was great, and the weather was mostly compliant. Couldn't complain.
Bells Line of Road
though, was arguably the best part of the cruise. This was where the excitement grew, with 50km of mountain passes, with dips and rises, tight hairpins and long, fast corners. A good place to the test the suspension out! The Konis were handling very nicely without much of a skip on acceleration or off. While not the most comfortable ride (lots of bumps), I did feel safe taking fast corners.
We missed one of our stops for a photo shoot. The frustration from snail-like commuters/holiday-ers probably settled into the leading cars, which were taking the road at quite insane speeds!
Anyway, a great time was had, and I think our friends-based cruise might be through Bells again.
My most favourite pic that I've taken today.
At Wentworth Fall Lakes having the BBQ.
And my first
rolling shot
!
More pics here
.
With my 21st coming up, I decided to go
go-karting
. While it wasn't well-organised (let's just say the price was a bit higher than what most expected), it didn't matter as it was some of the best fun I've ever had.
I didn't take any pics, and didn't have a professional take any, which was a pity as I was willing to spend the extra money for some nice shots. Anyway, it was at
Eastern Creek
, and we had four preliminary heats (8 laps each) which determined the pole positions for the final heat (12 laps). A lap was about 1km long so there was plenty of racing to do. Tight chicanes followed by short straights meant there was lots of opportunities to hammer the shit out of the engines on the karts and for overtaking. One or two hairpins were the culprits for many spinouts and lawn-mowing, though I managed to escape with only two small spinouts ;)
I managed getting first place - I was riding on third most of the final heat, until the second-last lap when Kenny accidently hit John on the rear, causing him to spin out. This disqualified Kenny, and with John trailing far behind me, I managed an easy first :D
John took out fastest lap though, at 58.62, but I wasn't far behind with a PB of 58.82. In all, a very good experience, and I can't wait to go again!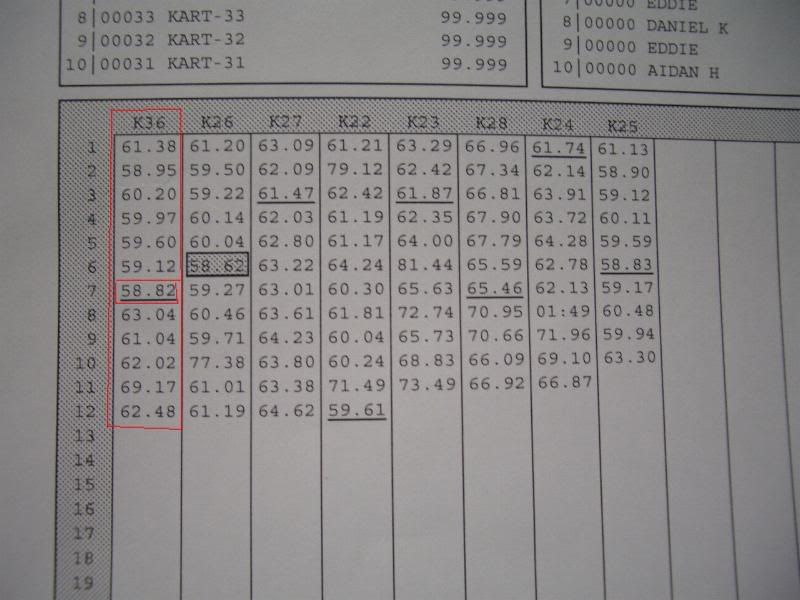 Monday, 2 July 2007
It's been raining like crazy these days and I finally got the chance to clean the car. As always, went for a drive straight after. However, I got fuckin' pulled over and I was worried they'd chuck me an unroadworthy because of the rear lights (well, as much as I hate to say it but it's still flashing fairly red) but it was only because of the P plates not being displayed OUTside of the car. Today (well, yesterday) was the day the new P licence rules came in and one of them was the mentioned. Anyway, got out of it with only a warning. Treat the police with respect, and they'll do the same. You'll only get stories about them being dickheads only from those who are one too.
Anyway, the sun was setting and the sky was glowing a beautiful red/orange so I decided to chase it and find a nice spot for some pics. I ended up being only 5 minutes away from where I live, in the new area to the west of Greystanes (Pemmulway I think?). Some new houses but a lot of empty land to support the ever-increasing human population - Australia celebrates its
21-millionth
. Anyway, found a deserted part of the area and couldn't help but
appreciate
the red and orange sky brought about by the winter sunset. It was a great sight and it was a nice location cos there was no one in sight. Pity that I'm spending it with
'just'
a car haha.
So, on with the post title - fuck my photos came out shit. I can tell you 100x that it was a much better sight in person: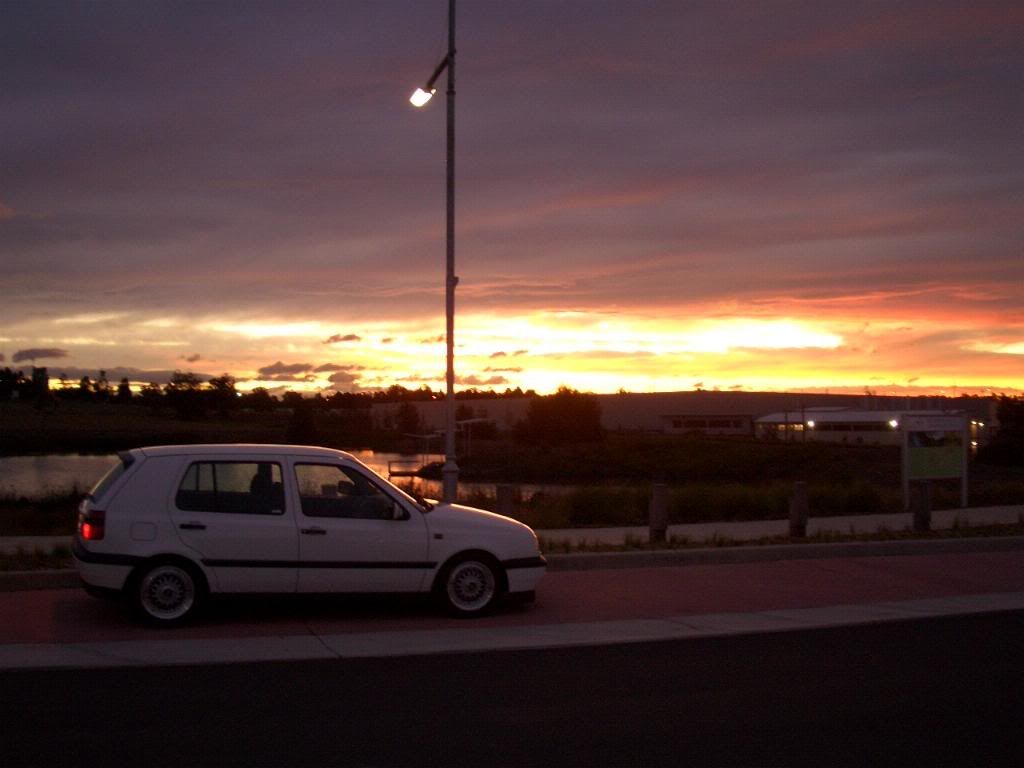 More of the garbage
here
.
Oh, and I just want to mention
jkrate's Build Blog
for their Mk3. I've come across it a few months back, but only started reading a few days ago. Finally finished going over it all and I can say that I'm pretty jealous! A lot of thought have went into their build and while they have their bad experiences, they also have the good experiences to talk about. Definitely worth a check out.