So some of the blokes on VWW wanted to do a
Mk3 photoshoot meet
. I chimed in and suggested doing a dinner get-together thing as well.
It was pouring like crazy but definitely didn't stop the regulars from meeting up. Pedro (red Mk3), Louis (burgundy VR6), Steve (white + textured VR6), Aaron (black VR6), Demil (white Mk3) and myself were the show-ers including George (Mk5 TFSI Jetta), Pierre (red Mk4 GTI) and Ray (B5 Passat 1.8T). We first met up at one of Homebush Olympic Park's carpark followed by Rhodes Shopping centre indoor carpark lot. We then headed off to Auburn RSL for some all-you-can-eat buffet and then back to Homebush for some night shots. Overall it was a great afternoon/night that involved a lot of catching up and just talking shit.
I left it to the boys with SLR's to do the photo-taking: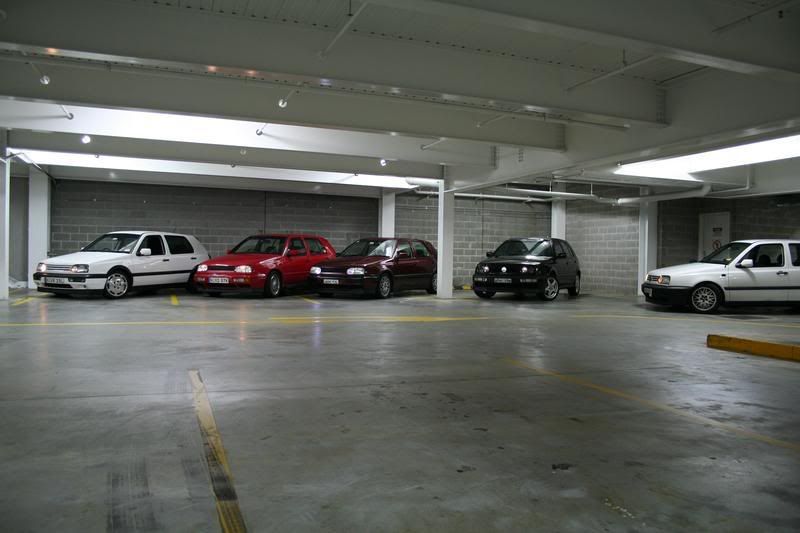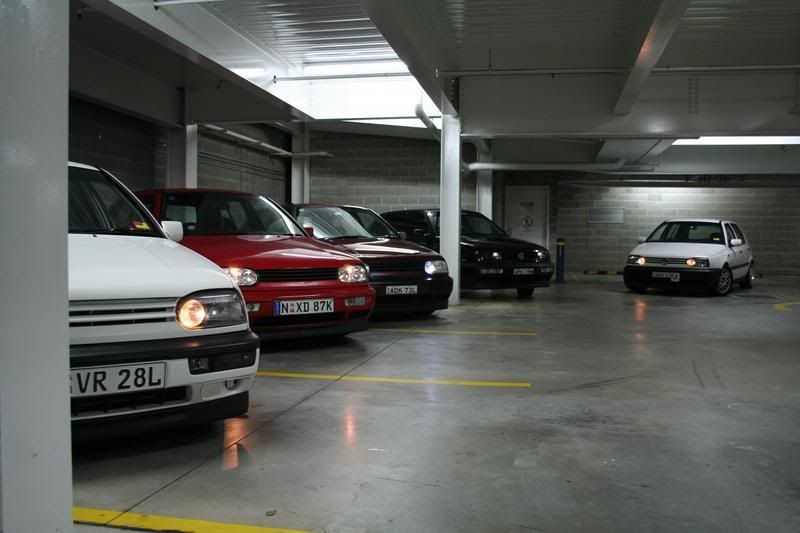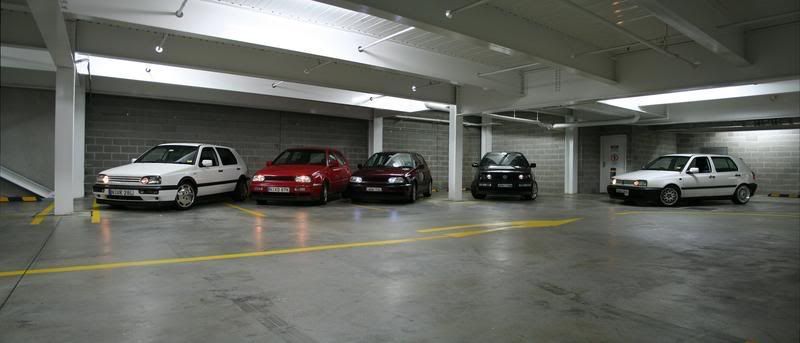 All pics courtesy of VW_Hawk aka Aaron. Louis took a few (read: many) too, but used film so those pics will be up later.
Update:
Roof racks
came in today, and they look great. Installed them on and I can't help but say the car has that Euro flavour to it now haha.
And I've got some
sad
(not bad)
news
that I'll elaborate on in due time.