hi.
done a few bits for the car over the last month. first off, put on a
vwwatercooled.org.au
sticker
that i got from the meet and greet thing last 3rd of december.
i ordered a
new rear VW emblem in black
from england ages ago and only got around to putting it in one day. pedro helped out with the removing, which didn't end up needing some heating cos it was a freakin' hot day. with a flat-head and some elbow grease, it gave way. i f*cked up when putting the new badge on so it now sits a bit higher then it normally should. but really, it's not noticeable unless you know it haha.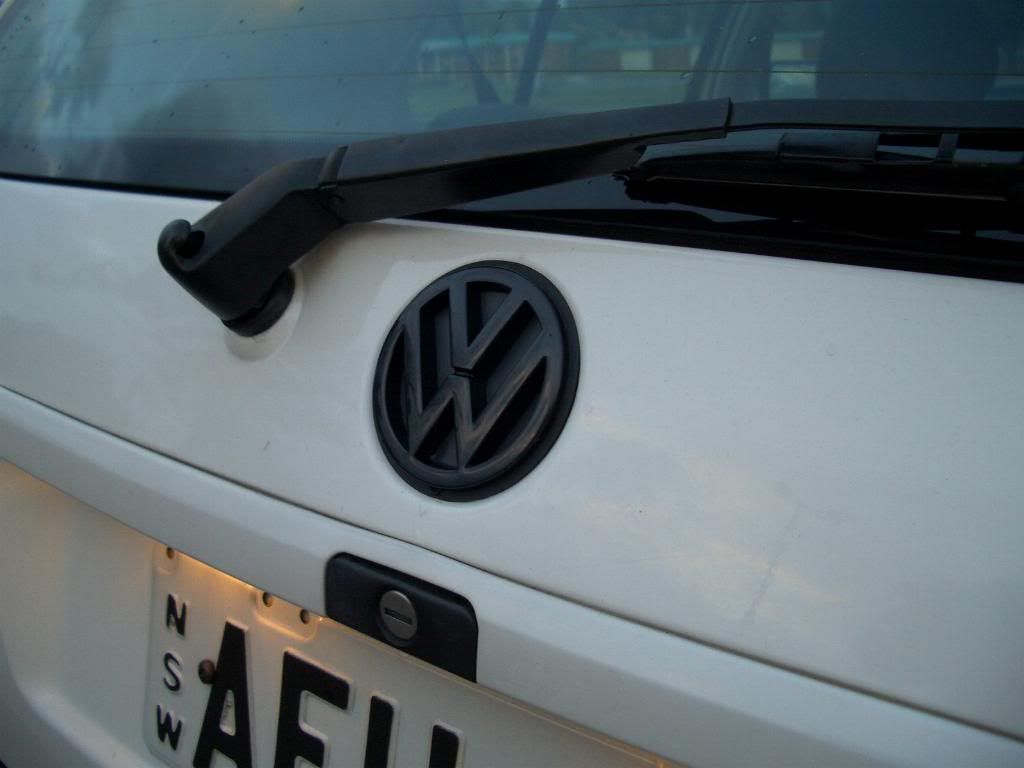 and here's what i did with the old one :)
ripped the plastic backing out and spray painted it black. i think i might fill the back of it up and have it dangle around under my rear view mirror :D
one of the "bigger" things i did was
bogged up the big indent on the front bumper trim
, possibly from some minor hit with a car that had that trailer holder thingy. started off with sanding parts of it down, but don't think it was necessary since the trim was textured plastic anyway. after the sanding, fibre glass filler was shoved on and then we waited for it to settle. then on to the fun part: sanding. this process took f*ckin' ages and i'd have to be desperate to fix it myself if i have to do it again. used 80 grit sandpaper to sand down just the filler mountain down to flat-ish again.
imagine that, but 1cm higher in height. isn't much, but it is when you're using sand paper to reduce it down.
200/400 grit was then used to sand down the edges and sorta smooth everything out. 600 grit was then used to really smooth the bog up and prep the trim for primer and paint:
i haven't took an after pic yet, but i will put it on later
here
after that, i went on to
repaint the ABS plastic trims
on the exterior of my car back to black, just to get that "as new" look again. the spoiler, side trims, front and rear bumper tops, rear valence, and the arches i bought were painted back to black. armor-all is what i'll be using now to keep them looking black. pics can be seen below at the end of this post!
while trying to paint the rear bumper tops and valence, i removed the rear bumper so it was easier to do. unfortunately, the
side clips have f*cked up
and it seems like the bumper's a bit warped, so i can't get it to fit as nicely as new. gaps could be seen on both sides, and im still trying to think up of how to fix it.
any ideas would be awesome!
the
wheel arches
were put on by screws after. it really has that euro look now, but i'm still
missing side skirts!!!
i've been looking at wreckers and they don't have any. Matt sold a set to pedro,
which he got to first
:@ still actively looking, cos at the moment, it looks weird and
incomplete
without the side skirts.
i bought a
euro VR6 deep front lip spoiler
that was shipped in from tmtuning in the USA as part of a group buy and have fitted it on. it looks bloody awesome now, but just needs a bit of lowering to get that aggressive look. it's a good inch lower than the standard lip that came on my GL.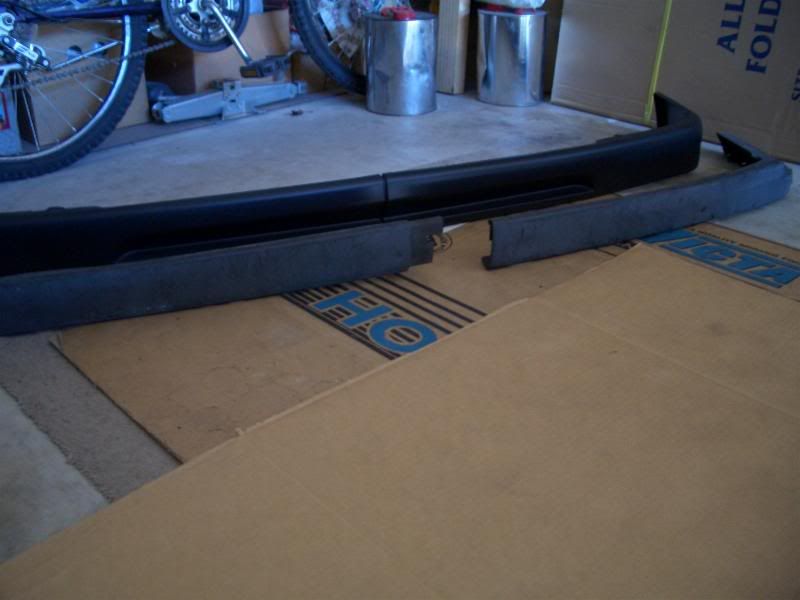 here are some pics i took at the park after washing the car. this was before the deep front lip was put on though: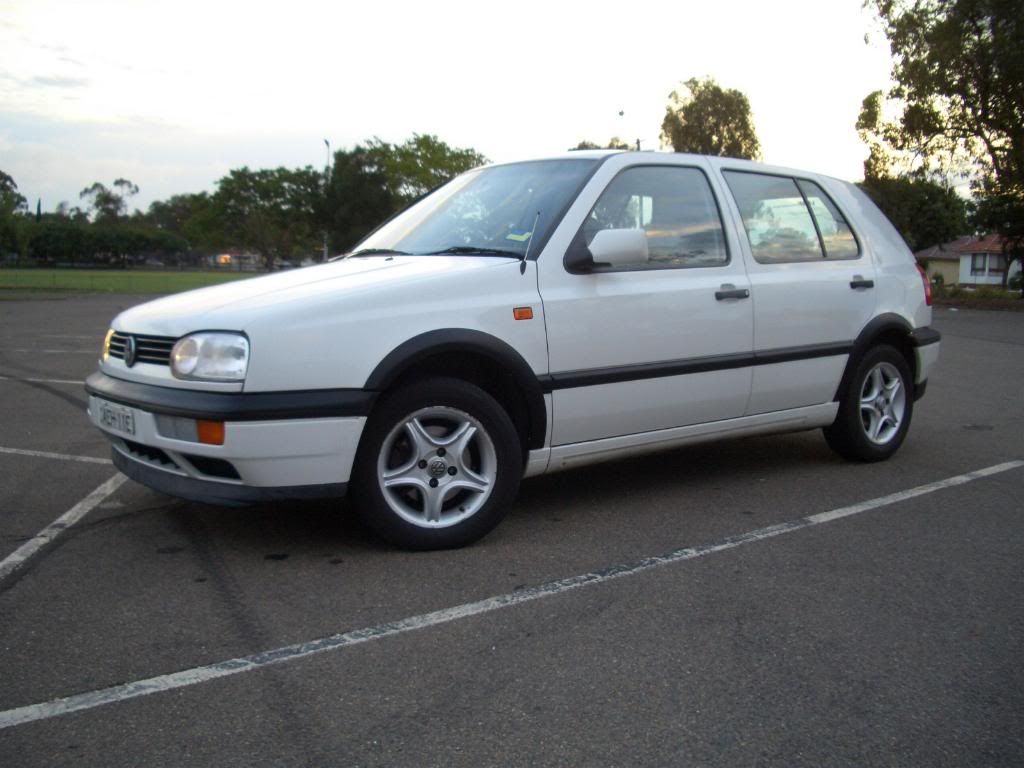 more pics
here