on the 11th of march, some of the boys (and girls) of
vwwatercooled
had a
GTG at yarra bay
(near la perouse). the main reason for the meet was to discuss about the VW Nationals coming up soon on Easter Sunday, but it was more of a day to show off how the loved dubs are going and have a
good BBQ and lunch
. it was a good day, with the sunday weather being forgiving even when the sun was out. i'd say about 10-15 dubs showed up (including the odd audi, some beetles and the corrado). after lunch was just a discussion on how the watercooled VW's will be judged and what categories there will be. points were assigned to particular traits of a car and was briefly finalised when most people agreed. then it was a trip down to the beach for some baking and vortex throwing. ended the day with a tyre change involving 10 people (ok, so it was more like 1 person changing and the other 9 watching), and a parade down the main streets in the VW's until everyone slowly split up and went on their merry way home.
here are some
pics
!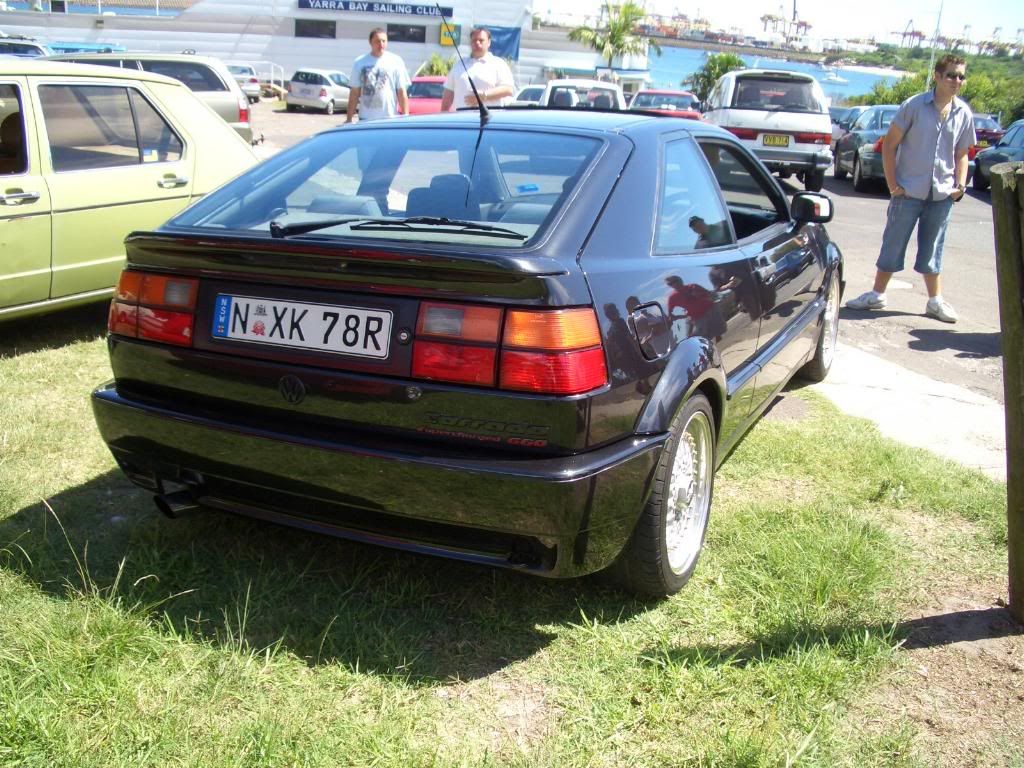 and
the rest of the pics.
VW nationals, here we come.