Got them working
- when I got the car, only the right-hand side had the rear fog lit up. This was because the LHS
did not have the cut-out
for the fog bulb to go through. Due to my recent purchase of a dremel (hehe) I decided to put it to good use and cut out the cover. Was very simple to use - the small size of a dremel truly makes it easy to handle and control. I did the cut-out on my old taillights first just as a "trial", and it came out fine. I then proceeded on to the updated taillights, then cleaned out the dust and remnants of the cut-out.
The RHS fog used the same bulb as the brake light, and since I had a spare one, I just shoved it on. I'm sure it would be better to use foglight specific bulbs but I really don't know the kind of fitment for that - the brake light bulb fits fine so I'll just leave it as that (we don't get much fog here in metro Sydney so the foglights are kind of redundant anyway). Works great, and now it doesn't look weird when I put my rear fogs on, as
both sides light up
.
Here are some shots I took just then:
Park light
only:
Park light
+
foglight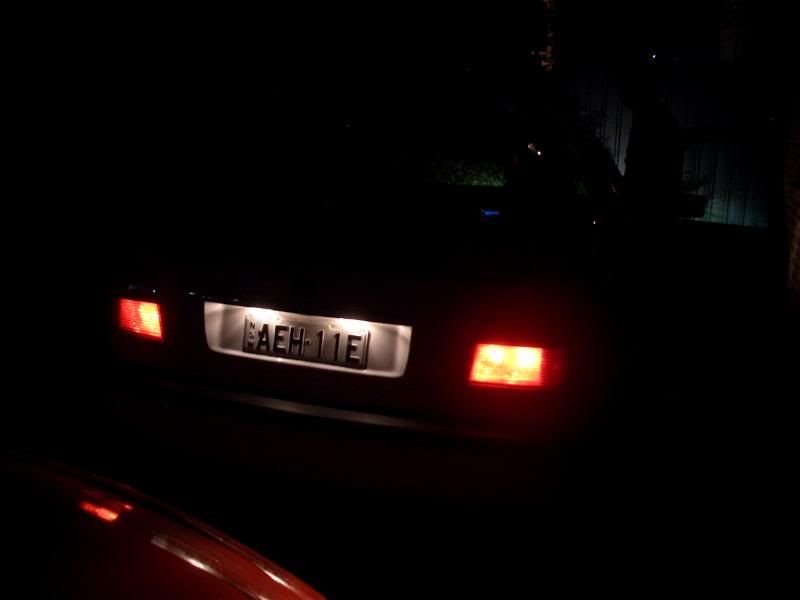 Park light
+
brake light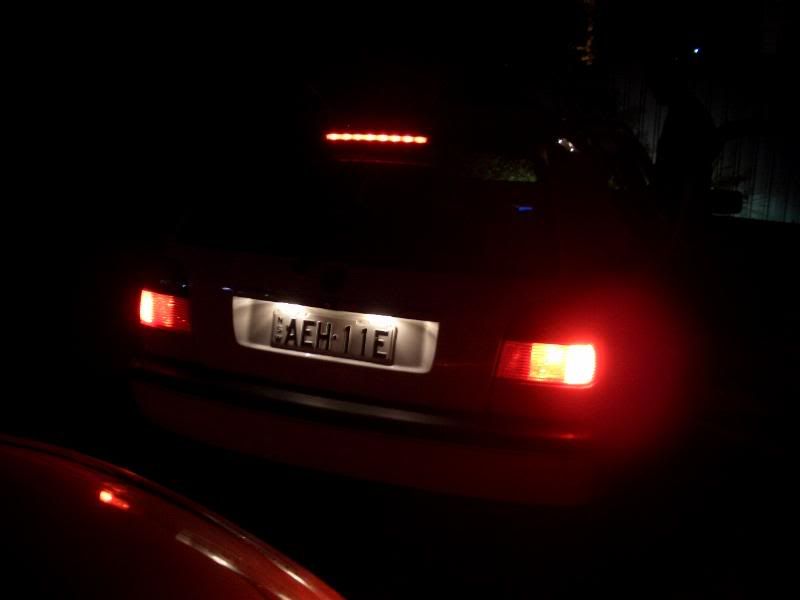 Park light
+
foglight
+
brake light
:
Peace :)
Edit: Gave Oli a call - he has a stock GL grille for me so I'll be picking it up either on Tuesday or Wednesday :D Got an essay due on Wednesday and a lab report on Friday though, so I can't really start on it until the weekends...
Argh!