Good day - a lot more aircooled than watercooled, but from what people were saying, this year had the
BIGGEST watercooled turn-out
than the previous 20 years! The count was at about
50+
watercooled cars - we met our quota and hopefully have cemented the fact that the watercoolers are here to stay in the Australian VW scene.
There were judges there and awards too, but I didn't end up having my car judged - the best Mk3 went to an Autosalon-esque styled Golf GL.
Not many people were happy
. The engine was untouched, he had fake Hella dual round headlights, in fake carbon surround too, was not lowered, and was wearing a set of Gestalt chromies. The interior was nothing to be desired either - some of the plastic accents were colour coded, and looked fake with the shiny plastic texture. It had a decent sound system though, but even that was poorly designed. The owner had a shop selling rice goodies as well, and was advertising it while having his car on show.
Lots of us want to move the European/American VW scene down to Australia (with their "Euro-tuner" style) and seeing it win dampened our hopes of it. But I'd say give it a year or two more, and
we should have our act together
.
Here are some of the photos. All of it can be found under this
link
!
Oli's 16V and TDI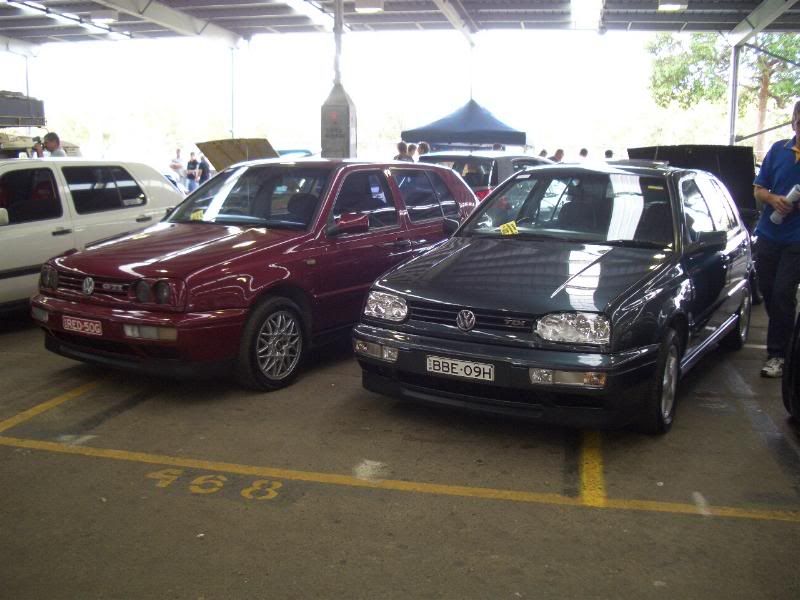 Euro-tuning!
Standard Mk2
Winner of Best Modified Mk3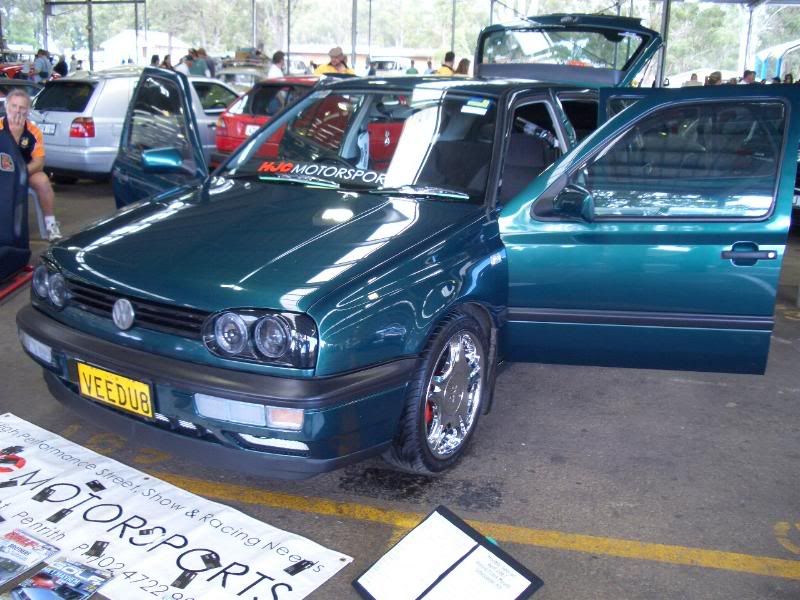 Oettinger-kitted Mk5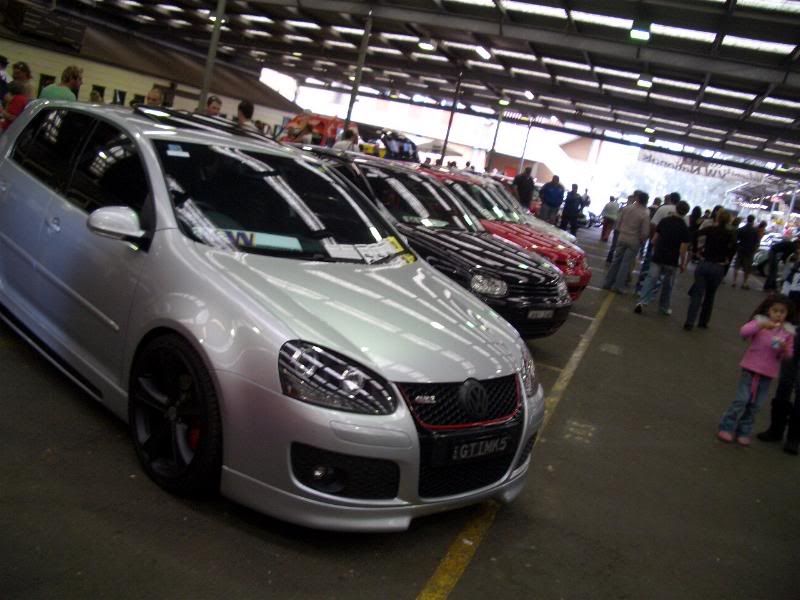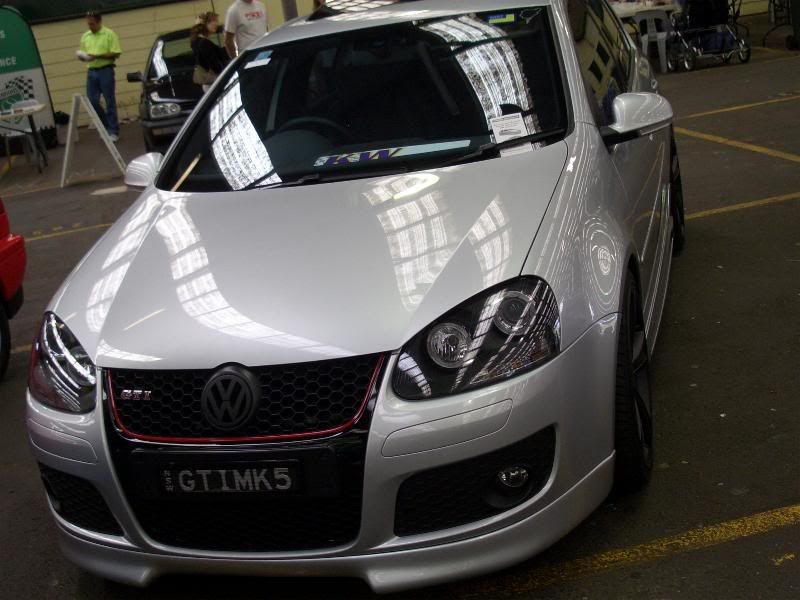 Alex's (Australia's first) Vento-front Golf. Came all the way from Queensland!