It's 1am on Easter Sunday, and today I will be having the car
on show
for the first time.
For the past 2 weeks, I have been sorting out some
bad rust areas
present on the car (imagine my reaction when I found out). Only discovered them while detailing the car. They're all occurring
under the rubbing lining
of the doors. Fixed it up temporarily by getting rid of the rust, added rust remover/converter, bogged, primed, then repainted. Looks OK now, but will definitely have to get it done properly some day.
Detailed the car as well -
finally clayed the whole car
- my arm :( - and polished and waxed. I couldn't be f*cked applying ScratchX onto all the panels, so I'll leave that for next year haha.
Worked on the car the whole day, and I am bloody tired. Gotta get some sleep - early start tomorrow, gotta get to the show and help out with the watercoolers. Hope it doesn't rain until I get the car
under cover
!
Edit:
Oh, and forgot, received the
EmpireGFX taillight overlays
, and got some cheap second hand stock taillights that were in good condition (mine were cracked to the sh*thouse). Stuck them on as per the instructions that came with the stickers (
great set of instructions
they were - will post them up as a DIY article later!) and even though my skill as a sticker-sticker
sucked
, the taillights look f*ckin' sick. Here are some pics:
Before
:
Overlays
:
All-reds
! Well, sort of...
There we go!
After
:
Side-to-side
comparison
: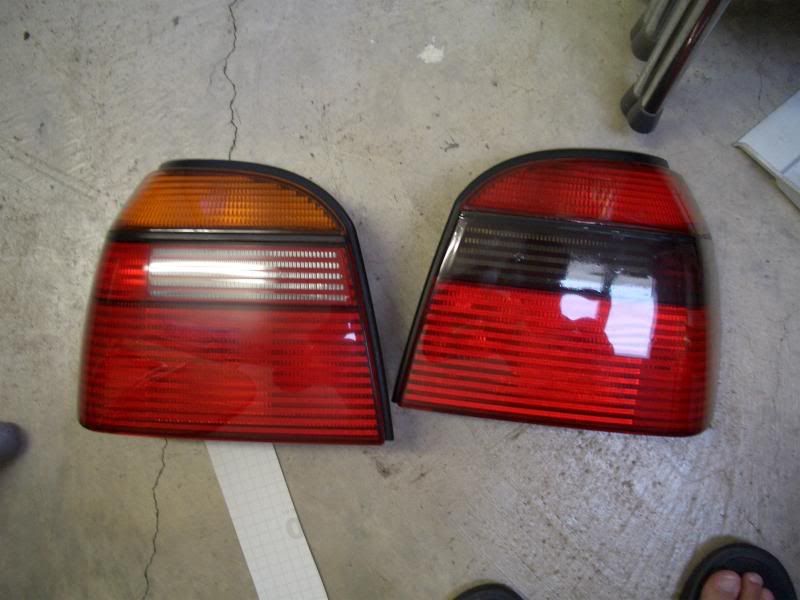 Pics on the car
here
. It was at night and I don't have a tripod, so I couldn't take proper pictures.
Double edit:
Got my
smoked side indicators
too!! Haven't taken any pictures yet though.
Don't worry, will have plenty of pics after the Nats :)
6

hours to go